Pizza should be celebrated everyday, but especially on National Pizza Day
We don't need an excuse to eat pizza, but we'll take one! Phoenix has so many amazing places to grab a slice. We have everything from authentic Chicago deep dish, to local delivery, to hole-in-the-wall dives with great pizza.
The Legendary Pizzeria Bianco
If you're from Phoenix, you know there is only one place to go for the highest-rated pizza in town: Pizzeria Bianco. Chris Bianco has been a pillar of the Phoenix food scene and BiltmoreBuzz holds him and his restaurants in high-regard. It seemed like an obvious place to start when discussing National Pizza Day, but he is in such a league of his own, we won't even try to explain why you should dine-in or carryout at one of his restaurants. Find links and addresses on his website here.  Please support him and all of these locally owned businesses.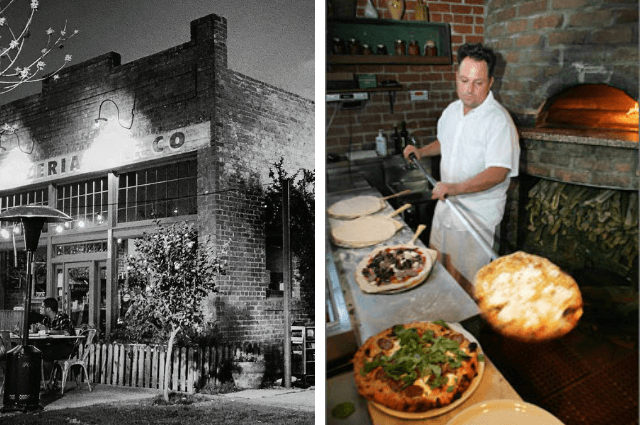 Federal Pizza
5210 N Central Ave, Phoenix, AZ 85012
Uptown has been revived in the past few years and we can thank Upward Projects for helping to pave the way for the food scene there. When they put a Federal Pizza in the Al Beadle-designed, former First Federal Bank, it became an instant hit. The classic Margherita pizza and Caesar salad is a timeless duo made to perfection, but anything stolen from a friend's plates has been equally amazing. Go on Monday or Tuesday after 8 pm and get a pizza and bottle of wine for $25.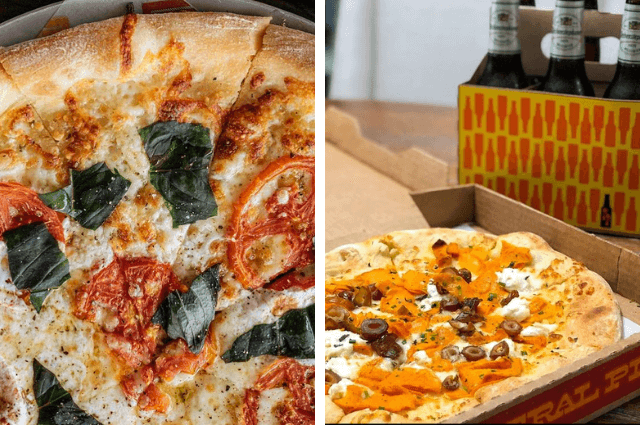 Forno 301
1616 N Central Ave #104, Phoenix, AZ 85004
They left their original home at 301 W Roosevelt (hence the 301), but their pizza is better than ever. This is where authenticity is evident, bringing Old World Italy straight to Midtown Phoenix. If you can handle the spice, order the Diavola. The parking can be tricky to find. There are spots available in the Muse apartment garage and it's also just a quick jump off the Valley Metro Rail. Don't let accessibility stop you from checking it out.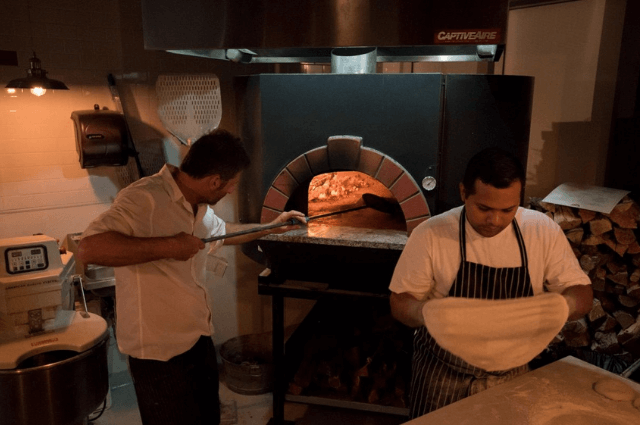 The Parlor
1916 E Camelback Rd, Phoenix, AZ 85016
When The Parlor first opened, they had a potato pizza that converted even to most suspicious, pizza lover. That pizza is no longer a staple on their menu, but The Parlor has a seasonal rotation featuring unique, but insanely delicious combinations. Take advantage of their commitment to using fresh, in-season ingredients and try them all. The building was originally an iconic beauty parlor in Central Phoenix. They underwent a major renovation to make it their pizza parlor, but you can still grab a seat at their pizza bar in one of the original salon chairs.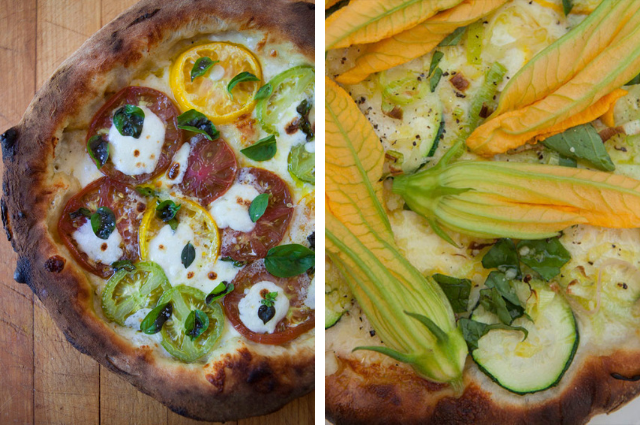 Pomelo
7100 N 12th St, Phoenix, AZ 85020
(Pomelo's is currently closed to the public, but open for private events. )
Housed in an original 1920's home on a historic citrus farm, Pomelo is The Orchard's full-service spot to relax for lunch or dinner. Don't miss their brunch, though. In addition to their more traditional wood-fired pizzas, they have a breakfast pizza* that will start your weekend off right. Don't miss their Monday and Tuesday special when they also offer a signature pizza and bottle of wine for only $25, available all-day.
*Yes, this will be as divisive as pineapple on pizza. We stand by our decision to include it.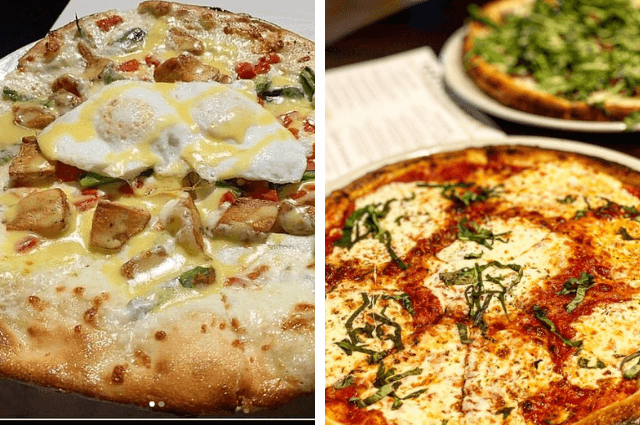 Base Pizzeria
3115 E Lincoln Dr, Phoenix, AZ 85016
When you think pizza, you might not automatically think about Australia. But when this family decided to create an organic, farm-to-table restaurant, they set out to prove Aussies know more than just shrimp on the barbie. They have a huge selection of pies, but The White Truffle and The Stinky Date are a well-deserved, luxurious weeknight meal perfect to pair with a glass of wine.