October 6 is National Noodle Day, but We'll be Celebrating All Week
National Noodle Day is October 6. It doesn't specify what kind of noodle, which is fine by us, because we love them all. Hot, cold, long, short, Asian, or Italian – our motto is no carb left behind. In fact, we may have to extend National Noodle Day to National Noodle Week, just to be sure we can sample them all.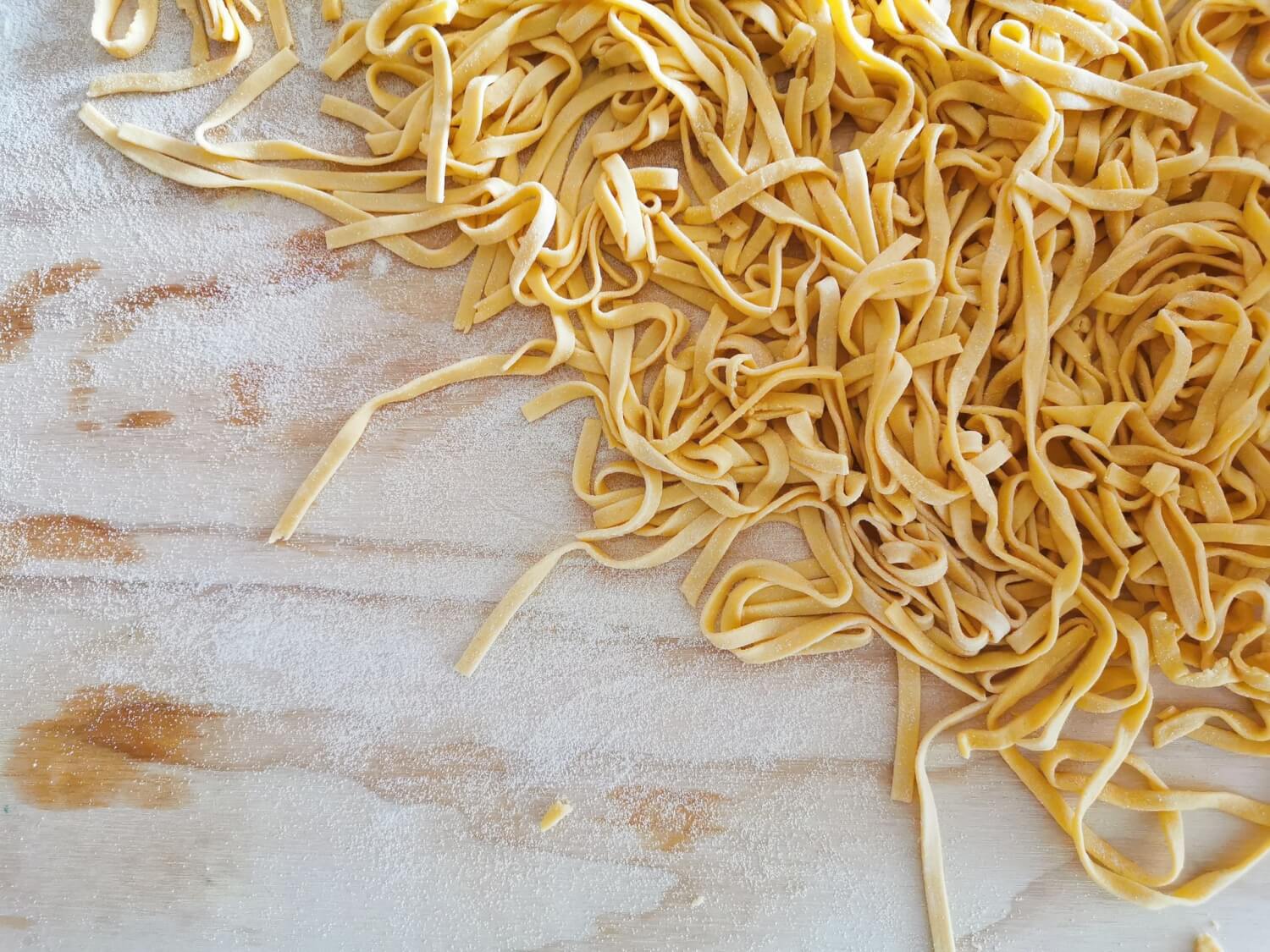 Glai Baan
2333 E Osborn Rd, Phoenix, AZ 85016
Pad Thai is an absolute comfort dish in a bowl. With it having an extensive ingredient list, it's also comforting to know where someone else can make it for you. Dig into some rice noodles with Glai Baan's version for a perfect, satisfying bowl.
Clever Koi
4236 N Central Ave #100, Phoenix, AZ 85012
60 W Vaughn Ave #101, Gilbert, AZ 85234
Gone are the days when ramen meant that little packet of sodium with the cheap dried noodles. The perfect bowl of ramen now means the slurpable, Asian noodle dishes at Clever Koi. Check them out on Mondays and Tuesdays for their It Takes Two deal or their daily happy hour until 6 pm.
Saint Pasta
1121 N 2nd St, Phoenix, AZ 85004
If you haven't been to the Pemberton PHX, you should make plans to go. It's a cool concept with various vendors offering an eclectic experience for guests. The longest line of any vendor was by far, Saint Pasta. It's worth the wait for their signature Rigatoni Vodka, which is amazing on its own or with the ricotta.
The Collins Small Batch Kitchen
3160 E Camelback Rd, Phoenix, AZ 85016
There are a lot of variations of this salad around the Valley, but The Collins Twisted Noodle Salad is a local favorite. They use buckwheat soba noodles, which are considered a superfood. So between it being a salad and superfood, that means you get to order a glass of wine with it, right?
Pasta Rea
If you would rather celebrate at home, get some fresh pasta noodles from Pasta Rea. You can find them at the Uptown Farmer's Market on Saturdays but get there early because they will sell out quickly of whatever their specials are that week. Pro tip – call ahead. They will make special orders regardless of their weekly menu and have it available for pick up at the market.