Something you can celebrate while staying healthy!
It's National Fresh Squeezed Juice Week! (January 17-23, 2021) We couldn't think of an easier way to "squeeze" in those extra veggies and fruit servings while we're all trying to be a little healthier this month. Whether you're wanting to try a juice for the first time or ready to commit to a multi-day cleanse, these Valley juice bars have you covered. If you aren't ready for a full week-long cleanse, just try a new one each day to start your juice journey.
Kaleidoscope
7878 N 16th St, Phoenix, AZ 85020
6855 E Camelback Rd, Scottsdale, AZ 85251
7119 E 1st Ave, Scottsdale, AZ 85251
8977 N Scottsdale Rd, Ste 506, Scottsdale, AZ 85253
60 W Vaughn Ave, Ste 105, Gilbert, Arizona 85234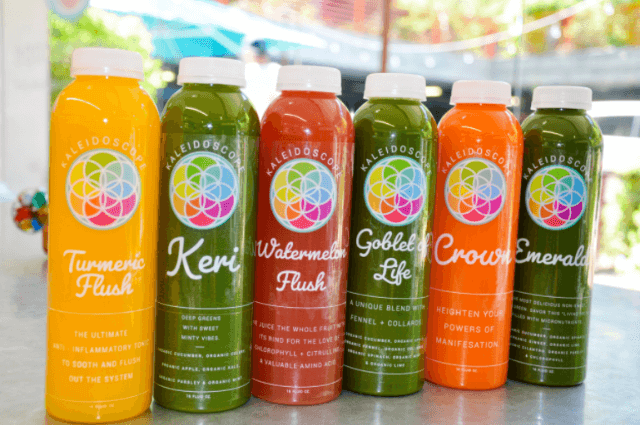 Owners Alexandria and Brooke have made it easy to detoxify with a juice cleanse, by providing guidance along with their delicious cleanse options. Kaleidoscope will help you determine which cleanse is right for you and even help guide you on how to best break your cleanse once it's complete. With 5 Valley locations, the juices are easy to pick up, but they can also be delivered for your convenience. If you aren't ready for a full fresh juice cleanse, stop in at their locations. You can grab a juice from their grab-and-go display or pick up some great smoothies, sandwiches, or snacks from the gluten-free bakery.
Giving Tree Café
2024 N 7th St, Ste 111, Phoenix, AZ 85006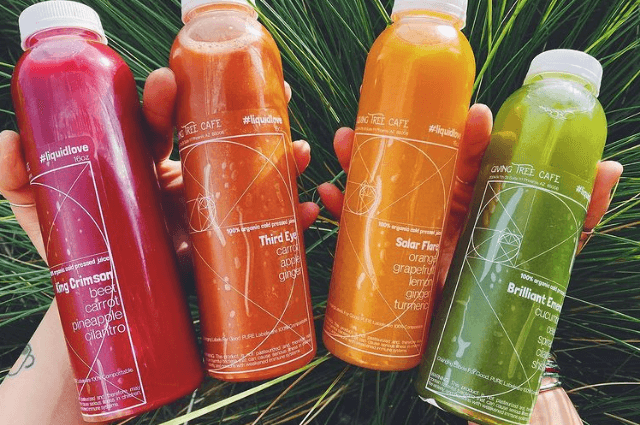 Chef David Warr, who spent part of his career as an executive chef in Sedona, brings that spiritual sensibility to everything on his menu, which goes way beyond juice. His vegetarian and plant-based fare is worth the trip, but pop in to try one of his juice blends for a mid-day pick-me-up. Giving Tree Cafe prides themselves on their cold-pressed juice not only tastes great and is the highest quality from local sources but packaged in environmentally sustainable bottles.
Craft Juice Bar
23450 N 19th Ave, Ste 102, Phoenix, AZ 85027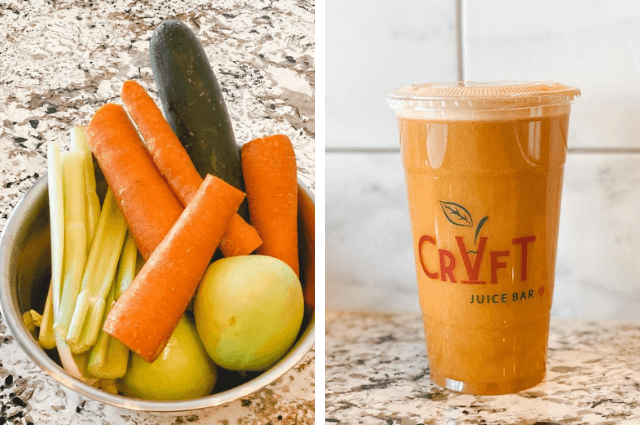 If you're picky about what flavors you want in your juice, try Craft Juice Bar, where you can craft your own blend. Choose from a variety of 11 fruits, vegetables, and roots to customize to your tastebuds. They also have wellness shots you can add to your drink for a little boost.
Juby True
3912 E Camelback Rd, Phoenix, AZ 85018
15191 N Scottsdale Rd, Scottsdale, AZ 85254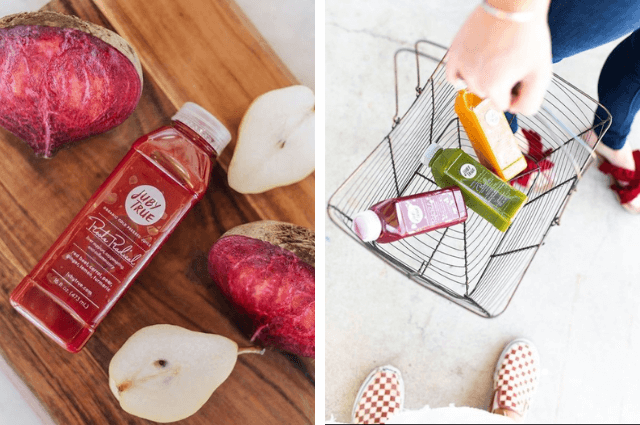 It should be no surprise that True Food, the superfood brainchild of Sam Fox and Dr. Andrew Weil, created a juice bar with an equally healthy mission. Juby True offers juice cleanses for the hard-core participants (no food – just juice) but also has a "Newbie" cleanse, for those who want to eat a salad for dinner. You can pick your level of intensity and also length, choosing from a 1, 2, or 3-day fresh juice cleanse. If you aren't quite ready for that much commitment, grab an individual juice or a juice boost, which you can add to your water.
D'Lite Healthy on the Go
3214 E Indian School Rd, Phoenix, AZ 85018
5502 N 7th Ave, Phoenix, AZ 85013
2613 N Scottsdale Rd, Scottsdale, AZ 85257
7337 E Shea Blvd, Ste 101, Scottsdale, AZ 85260
125 E Southern Ave, Ste 101, Tempe, AZ 85281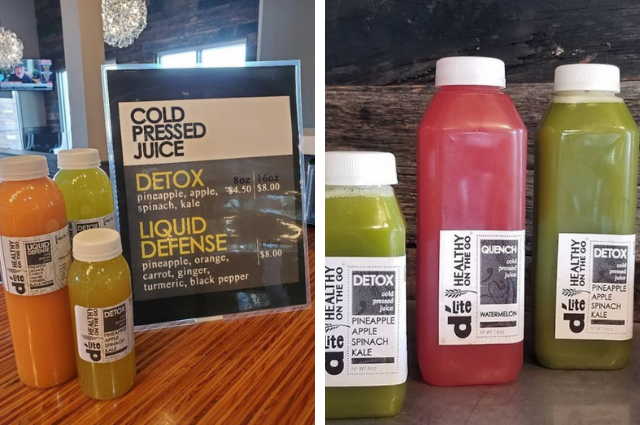 If you're looking for a quick way to grab a juice, swing into D'Lite's drive-through. You can get either their Detox or Seasonal cold-pressed juice without ever leaving your car. They have a full menu of other healthy food as well, to suit the needs of anyone else riding with you.