Learn how to make the perfect Spring flower arrangement from rock star florist Mel Heinrichs.
Spring is synonymous with flowers and no one does a better flower arrangement than Melissa Heinrichs, of Flowers by Mel. Luckily, she teaches classes to become your own rock star floral arranger. Here are her tips: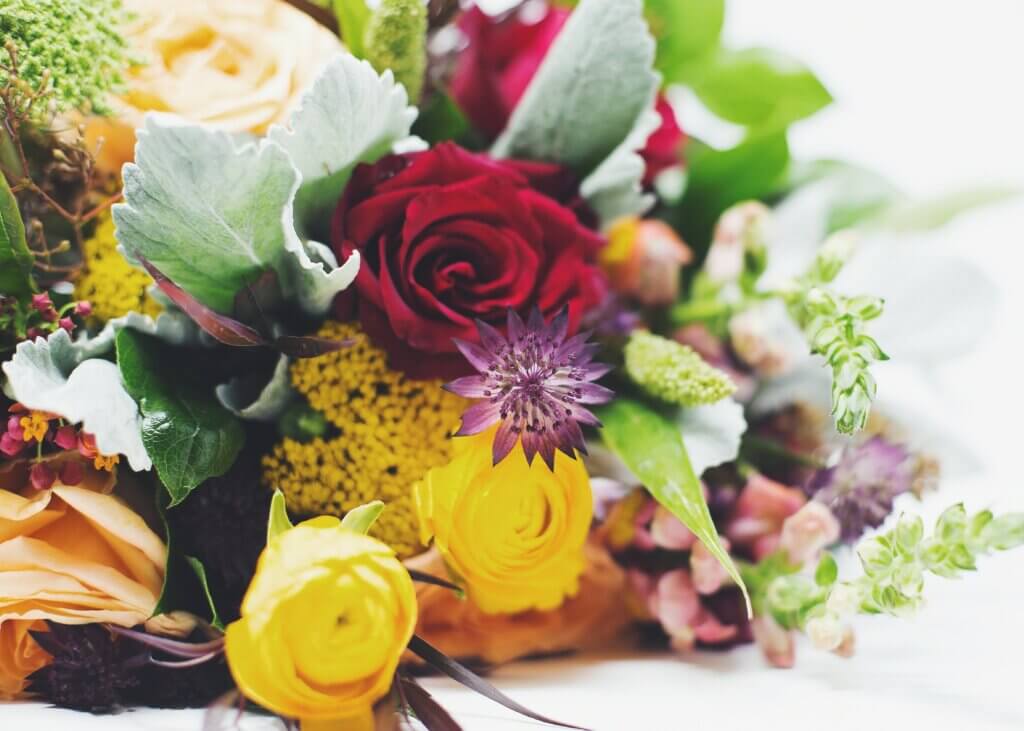 "I always tell my attendees, the trick to making the perfect flower arrangement is having a good balance of stems. You need a wide variety of textures to work with and a vessel/vase whose opening isn't too big. It's amazing how big of an arrangement you can make when your vase's opening is only 4-8 inches wide.
I believe that arrangements should last longer than 3 days but also be affordable so I like to use a wide variety of hearty stems and mix high-end flowers with ones not as costly. Right now, I am obsessed with Garden Roses. Garden Roses are expensive but have so much texture to them as each variety looks and feels a little different. If Garden Roses aren't in your budget regular roses are fine, but don't have as much texture. Other options would be Dahlias, Peonies, Rannuculus, and Anemones.
You don't need many of these fancier stems, as the next step is incorporating stems that are hearty and give volume, like Kale (another personal obsession), mini Green Hydrangeas, regular Hydrangeas, Sunflowers, or Gerber Daisies. Carnations are also a nice hearty and affordable option. I know they may not have the best reputation, but they come in so many amazing colors and just a few adds great texture. Finally, choose a little greenery and fillers to incorporate in your flower arrangement. Did you know that there are over 100 different types of eucalyptus? I like to pop in a stem or two for that great eucalyptus scent. Outside of eucalyptus there are plenty of other hearty options like Salal, Stock, Alstomeria, and Dusty Miller.
Remember, a wide variety of stems to arrange is key. Have fun with the flowers and don't be intimidated! Be sure to sign up for one of my community flower arrangement workshops or book your own private one for a creative hands-on experience."